Posted by Tammy Kulpa on February 11, 2015
Whether you are a seasoned athlete or a weekend warrior, it's tempting to hibernate while the days are short and the cold temperatures are less than inviting. Here are a few helpful tips for staying active in the Winter.
1.) Take advantage of community amenities like your local Rec Center or a private gym. These facilities usually have a good selection of group workout classes and/or a swimming pool. Stay in shape and make some new friends while you do it!
2.) Work out at home if you're strapped for time (or cash!). Don't have a home gym? No problem - move your coffee table and break out the jump rope or try some body weight exercises (see below). Need a little more guidance or motivation? Stop by your local library and pick out a workout dvd that meets your interests and ability levels. Most libraries offer yoga videos, pilates, aerobics, and even some killer ab workouts!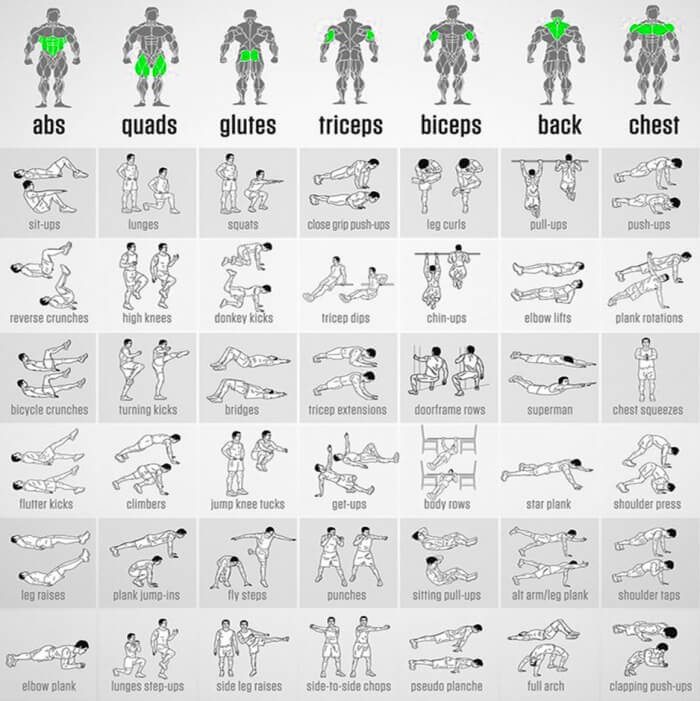 Try these at home! www.projectnext.eu
3.) Hit the trails on a fat bike. "Fatties" are hot right now, and for a good reason! With extra fat tires, they are great in the snow, dirt, sand or anything really! Think of it as a four season mountain bike! We love Hauck Bicycles, which are also made in Montrose, CO! 
Fat Bikes are great to ride year round! http://www.hauck-bicycles.com
Rather ride inside? Buy a trainer for your bike, or better yet, take an indoor computrainer class (if you're ever on the western slope of Colorado, we recommend checking out Higher Cadence)! Computrainer studios are popping up all over the country and are a great way to not only stay active in the offseason, but improve your strength and stamina! 
4.) Ditch the car. Check out REI's tips for winter commuting and ride your bike or walk to work or to run errands. Live wayyyyyy too far from work to ride? Try driving half way, and biking the rest! If time is your excuse, think about the time you WON'T have to spend doing cardio when you get home!
5.) Layer up and go outside. Take advantage of seasonal activities like cross country skiing, snow shoeing, sledding, ice skating, ice climbing, skijoring, or even just playing in the snow with your kids (or dogs). 
Skijoring on the Grand Mesa near Grand Junction, CO.  http://www.gjfreepress.com/news/14746699-113/dog-...
6.) Prepare healthy meals. It's hard to get movin' if you don't have the proper fuel. Use your next lazy day to get the family together and find some healthy recipes to try. Here are some ideas from LiveWell Colorado. Or, while you're picking out fitness dvd's at the library, browse their cookbook section!
Pinterest is another great tool for finding and organizing recipes!
7.) Stay hydrated. Even in the winter, the Institute of Medicine recommends that women drink approximately 2.7 liters (91 ounces) of water per day and men approximately 3.7 liters (125 ounces) daily.